NEW ARRIVAL
Better than Best friends
Published :
EDUMART
الموجز في تاريخ الادب العربي
Published :
EDUMART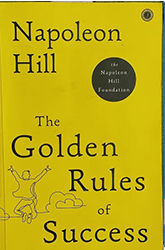 The Golden Rules of Success
Published :
OXFORD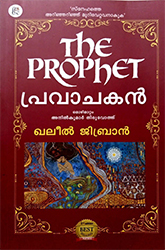 The Prophet
Published :
جدارة
Published :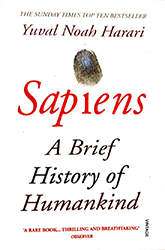 Sapiens
Published :
Shaik Zayed Library
Madeenathul Uloom Arabic College Library is considered as one of the oldest Libraries in South India having 15000 books, more than 6000 journals, more than 1,64,300 e-books and number of online journals and magazines in Arabic, English, Urdu and Malayalam. It has a rare collection of manuscripts in Arabic, Urdu and Persian languages. The library is automated with latest automation software KOHA, An Integrated Library Management Software and has access to INFLIBNET - N-List Programme under the Ministry of Human Resource Development. Govt. of India.
VISION:
To provide a student-centred learning environment by transferring knowledge and information to the students. The library is committed to disseminate the right information in the right time to the user community both in printed and digital forms, around the clock.
To explore and implement innovative technologies and services to deliver information and resources to students, teachers and research scholars.
MISSION:
To provide resources and services in support of research, teaching, and learning needs of the academic community. As an academic and information hub of the college, Sheik Zayed Library renders information and promotes digital literacy among all students, research scholars, staff, and native community.
To impart and spread right Information in the right way so as to produce productive and socially responsible citizens.
LIBRARY HOURS:
Library Opening Hours Monday to Saturday 09.00 AM to 08.00 PM
Library Circulation Hours:
Monday to Saturday 9.00 AM to 5.00 PM
Reading Room Hours(1st Floor)
Monday to Saturday 09.00 AM to 08. PM
HOLIDAYS:
Second Saturday, Sunday & other Public Holidays
LIBRARY RULES:
Library works from 09.00 a.m. to 08.00 p.m. except on Sundays and Public Holidays.
All the teaching and non-teaching staff, guest faculty, research scholars, and students are eligible to take membership in the library.
The members are entitled to borrow books and other documents using their College ID cards.
The check out and check in process of documents will be regulated according to the time schedule and procedures stipulated by the librarian
No member should keep a book for more than a fortnight. It may be reissued to the same member if there is no other reservation on it.
Absence from the college will not be admitted as an excuse for the delay in returning books.
The librarian may recall a book at any time even when the normal period of loan is not over.
Members should not sub lend the books with each other. Members should replace books lost, or pay for them a price to be fixed by the Principal.
If the date on which a book is due to be returned falls on a holiday should be returned on the very next working day.
Ordinarily books will not be issued to non- members. In exceptional cases the Principal may permit a non-member to have access to the library or to borrow books on such terms as the Principal determines.
A fine of Rs. 1.00 per day will be levied if a book is detained beyond the due date.
Internet and digital library consumption will be regulated according to scheduled timings and procedures.
Absolute silence and cleanliness should be maintained in the library.
Used books should not be replaced on the shelf without the help of librarian, but keep on the reading table.
LIBRARY ADVISORY COMMITTEE
Dr.Sayyid Muahmmed Shakir. P, Principal - Chairman

Raheeb. T, UGC Librarian - Secretary

Dr. N. Muhammed Ali, HOD, Arabic - Member

K.P. Abdu Rasheed, Assistant Professor, English - Member

Dr. M Basheer, Associate Professor, Arabic - Member

Ibrahim PK, HOD, Economics - Memebr

Nihala Sherin, Student Represantive - Member